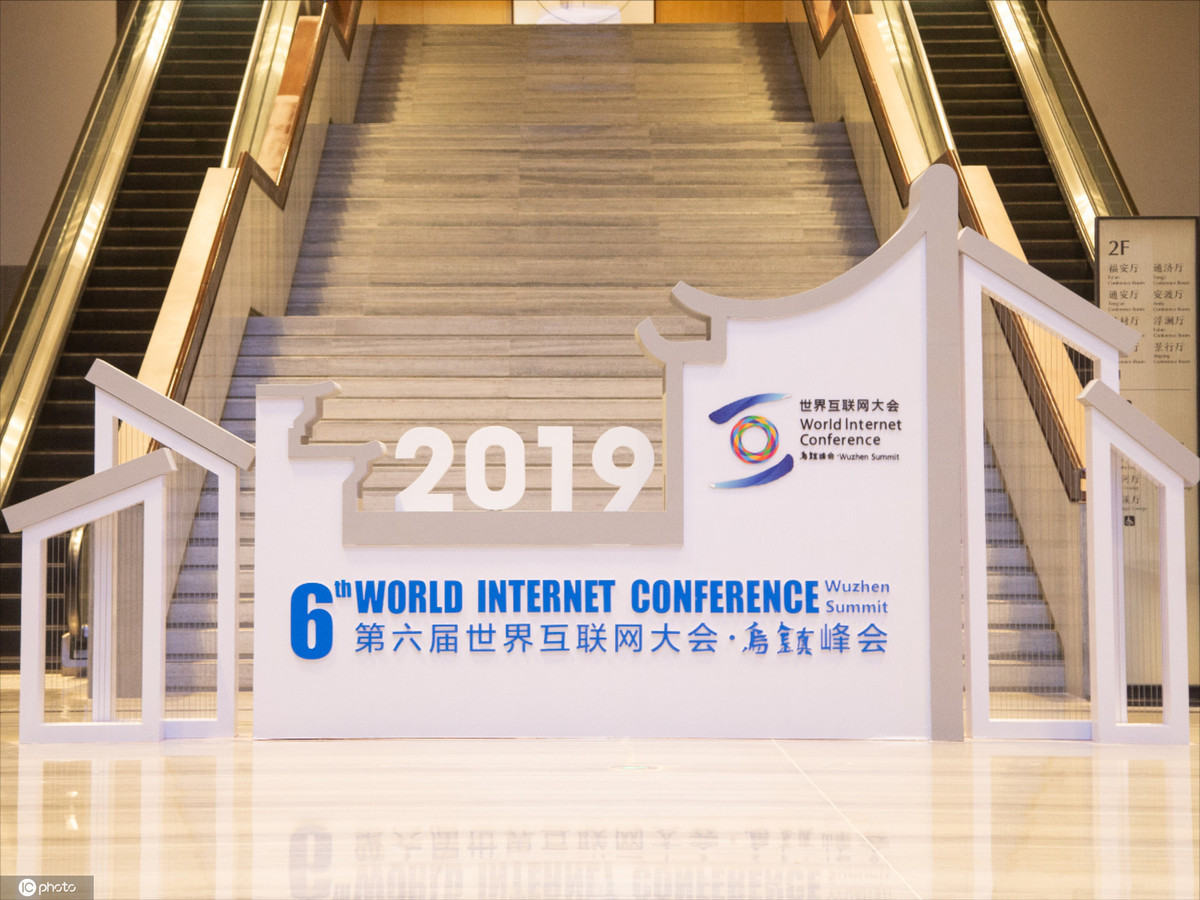 Welcome board is deployed on the way to Wuzhen Hall, the main venue for the sixth World Internet Conference, in Wuzhen, East China's Zhejiang province, Oct 17, 2019. [Photo/IC]
When my invitation to the Sixth World Internet Conference arrived, I was thrilled to be included, knowing that in a few short years, at China speed of course, the confab had become one of the planet's leading cyberspace events. Little did I know that I'd be in for a double treat as it was in Zhejiang province's 6,000-year-old water town, Wuzhen, whose canals and ancient buildings have earned it the moniker, Venice of the East.
With the presence of about 1,500 doers from over 70 countries and regions, including leaders from the public and private sectors, Nobel laureates, Turing Prize winners, unicorn founders and the like, Wuzhen certainly reminded me of Venice at its high point as a world power and major engine of the Italian Renaissance.
The theme of this year's conference was certainly timely: Building a Community of Shared Future in Cyberspace. There were 20 sub-forums on a variety of topics, including a focus on China's signature Belt and Road Initiative. There were so many interesting topics; for once in my life, I wish I could have been cloned! I managed to attend the standing room only "AI: New Era of Intelligence Economy" and the also well-attended Cyberculture and Youth Forum "Youth Missions and Responsibilities in the Internet Age".
I was invited to participate in the forum "Protection of Minors Online and Governance of Internet Ecology". It was ably moderated by Wang Xiaohui, editor-in-chief of the China Internet Information Center.
My point of view was that all governments have a duty to protect their citizens by filtering out online content that is harmful to their population. There is no disagreement that children and teens need special protection at their stage of cognitive development. Each country defines what kinds of protections are needed and some have better tools than others. China obviously has the most advanced tools and uses them. Unlike some other media, say books whose distribution can be easily domestically regulated, the World Wide Web is marked by information freely flowing globally across borders with all the complexities and difficulties that entails.
Laws like China's about-to-be revised Minors Protection Act, Children's Online Privacy Protection Act in the US and the General Data Protection Regulation in the EU, are a good start but are only a first step. When I started thinking about how government policies affected family members in the digital dark ages of the 1970s as Counsel to President Carter's White House Conference on Families, I realized that relevant laws and regulations were only step one. Necessary but nowhere near sufficient even back then. Today four decades later, technology has changed but the related challenges remain and are infinitely more complex.
Then and now what sociologists call "mediating structures" were and are needed to buttress laws and regulations. This is especially true in the fast-moving online world where laws and regulations can't be revised quickly enough.
So what mediating structures are we talking about? Website operators, domain registrars and cloud regulators provide additional protections to those applied by the government. That still leaves a world of content. And one size regulation doesn't fit all. What's appropriate for a 16-year-old may not be appropriate for her 6-year-old brother.
Parents know best and are the most motivated. They also now have a host of sophisticated internet management software to assist them, such as highly-rated Qustodio. Governments are in fact ill-equipped to play nanny or to nimbly move to make revisions in this hyper-changing environment. And of course, parents and children also need to learn online literacy as a necessary basic skill.
The internet is a dangerous place. Our World Internet Conference sessions suggested this and other win-win solutions. The conference was as thought-provoking as Wuzhen was beautiful. The heady mix of world-class participants discussing the challenges and opportunities of the next 50 years of the internet was definitely unforgettable.
Harvey Dzodin is a senior fellow at the think tank Center for China and Globalization, and a former legal adviser in the Carter administration.
The opinions expressed here are those of the writer and do not represent the views of China Daily and China Daily website.