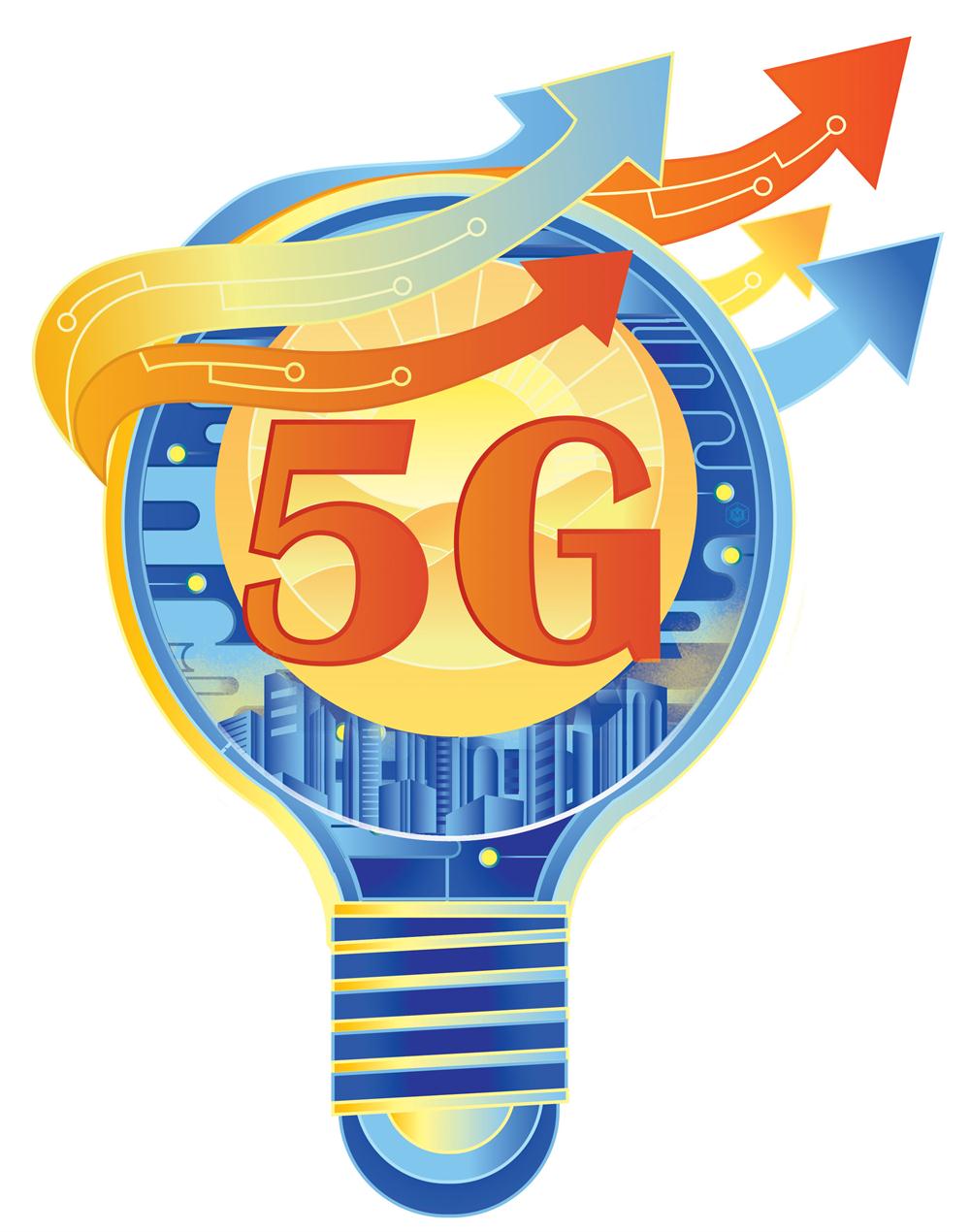 MA XUEJING/CHINA DAILY
The commercialization of 5G is being rolled out worldwide, which is a little earlier than the public's expectation. Whether nowadays 5G technology and facilities, especially the base stations, can support the commercialization of 5G and eventually benefit the world has drawn wide public concern. Beijing Youth Daily comments:
According to the timetable for China's 5G commercialization, China's major telecommunication provider China Mobile will officially launch its 5G network by the end of this year, and it is expected that the network will cover 300 cities next year.
Many countries in the world want to develop their 5G networks as the technology will promote the deep integration of the internet, big data, artificial intelligence and real economy, develop the digital economy and sharing economy, and cultivate a new growth pole based on a technological revolution centered on 5G technology. This has made it an area of fierce competition.
China has successfully promoted mobile payments, e-commerce and sharing economy platforms, and ranks first in the digital economy worldwide based on 4G technology. In the next stage, China aims to lead the world in 5G technology.
China's communication technology in the 5G era is considered to be the leading technology. China has two major technology companies, Huawei and ZTE. But China's technology and equipment have become targets of aggressive action by the US in the science and technology war it has launched against China, which serves to highlight the advanced nature of China's 5G technology. Huawei has won dozens of 5G orders worldwide, demonstrating the desirability of China's 5G technology.
The severe competition is creating trouble for the globalization of 5G technology and equipment. Moreover, the time and economic cost of building 5G base stations are also huge, which means 5G can hardly quickly spread globally like 4G did. If 5G technology becomes isolated due to competition and fails to achieve global coverage, it will be unable to realize its full potential.
5G technology should not be monopolized by any country, and each country has its own advantages and disadvantages in terms of 5G technology. If vicious competition instead of cooperation and complementation spread worldwide, the commercialization of 5G technology can hardly play its due role in promoting social progress.
The commercialization of 5G technology has just started, and whether 5G technology can eventually benefit people worldwide to the extent it promises depends on many factors and requires joint efforts.