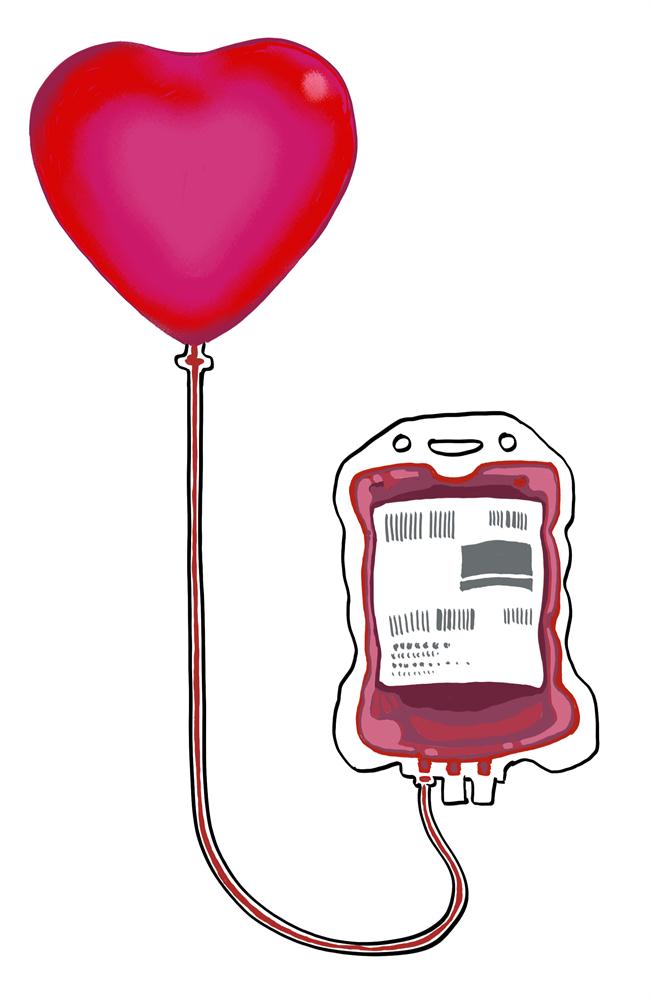 JIN DING
ACCORDING TO THE NATIONAL HEALTH COMMISSION, by January 2020, 15 provinces and municipalities will reform their medical settlement system, so that when blood donors or their blood relatives require blood transfusions, the costs will be directly covered by the system, instead of letting them pay first and be reimbursed later. China Daily writer Zhang Zhouxiang comments:
The National People's Congress, the nation's top legislature, passed a Blood Donation Law in 1997, which allows a blood donor or his blood relatives to receive for free twice the amount of blood he/she has donated.
The purpose of this of course is to encourage more people to donate blood. The principle is that if someone lends a helping hand to others, the helper too should be helped when needed.
However, in practice, many blood donors cannot enjoy the preferential policy when they need it. The reason being the complicated reimbursement procedures, which differ from province to province, but share one thing in common, namely being unfriendly to users.
For example, according to the detailed procedures in Fujian province, one has to submit at least six kinds of evidence to the local blood stations, fill in at least three forms, and wait about one month for the responsible officials to deal with the issue. In certain other provinces, even if the blood donor gets blood transfer at a city-level blood station, he/she still needs to travel to the provincial capital to get the reimbursement.
When it comes to blood relatives applying, they might as well forget it, for the procedure is even more complicated. In 2018, when a woman who had donated blood for nine years applied for reimbursement for her mother's blood transfusion in Zhengzhou, Central China's Henan province, the local blood stations made her jump through hoops for more than a year and she still has not got the reimbursement she is entitled to.
It is such complicated procedures that deter people from donating blood. In 2017, the total amount of donated blood in China reached 4,956 tons, four times that in 1998. Had the procedures been simplified, the amount would have been much more.
When the Blood Donation Law was passed in 1997, domestic governmental agencies were still dealing with paper forms. Now the whole governmental system has been working on computers and there is no reason to keep the old, outdated system.
The fresh move of the NHC has hit the right point, and we expect the 15 pioneering provinces and municipalities to demonstrate efficiency in their performance. And it is reasonable to expect the other provincial-level administrative regions to follow the example by reforming their own systems, so as to encourage more people to donate blood.