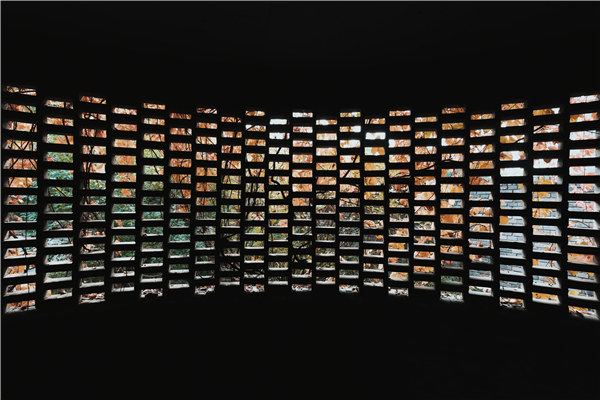 The Red Brick Art Museum, a private venue in Beijing, was designed by Dong Yugan, an architecture professor at Peking University. [Photo by Ding Junhao/For China Daily]
These days when audiences in cities like Beijing, Shanghai and Chongqing want to see a well-curated art exhibition by domestic and international artists, their destinations are no longer exclusive to State-run art museums. They also have a variety of other options, such as the museums and galleries set up and funded by private collectors and institutions.
Over the past decade, China has witnessed a boom in the number of new privately-owned public museums opening their doors to the public, starting in developed cities and cultural hubs like Beijing or Shanghai. In recent years, the trend has expanded to cities where the rise in economic development has prompted an investment in the arts and culture, such as Chengdu, Sichuan province, and Nanjing in Jiangsu province.
This diversified development of China's cultural landscape is primarily based on the country's rise to become one of the world's leading art markets, both in terms of the number of transactions and the total prices achieved on the open market.
The progress made in the art auction sector, especially on the Chinese mainland where the industry only began to blossom in the early 1990s, has contributed considerably to this success. As the market continues to push the price of Chinese art ever upward it has also created an increasing number of deep-pocketed collectors, many of whom are entrepreneurs who have turned into collectors and avidly attend art fairs and auctions at home and abroad.
Some powerful figures in this rising group of Chinese collectors have taken things a step further by opening their own art museums to display their cultural assets and mount high-end exhibitions for prominent Chinese and international artists. These spaces have become an important alternative to government-funded museums in educating domestic audiences about traditional culture and new trends in art.
These private venues have also helped to steer the direction of Chinese museums, by offering diverse services other than exhibitions such as educational programs and creative products.
"Art museums in China are still in their start-up period. While we learn from the experiences of our international counterparts, we should also be building standards of our own and find perspectives that uniquely concern Chinese audiences," says Yan Shijie, a collector and founder of Beijing's Red Brick Art Museum - thich is currently celebrating its fifth anniversary with a show from the museum's collection.
"The audience is our foundation. Visitors to our museum have become more diverse in terms of background, they tend to be younger and are increasingly knowledgeable about art. We want to be part of this all-round dialogue between China and the rest of the world, introducing international art to China and Chinese artists to the world stage," Yan said.
Gan Zhiyi, director of the Shanghai Minsheng Art Museum, says museums should also need to be more professional in operation, and pay enough attention to the quality of their projects and the academic researches.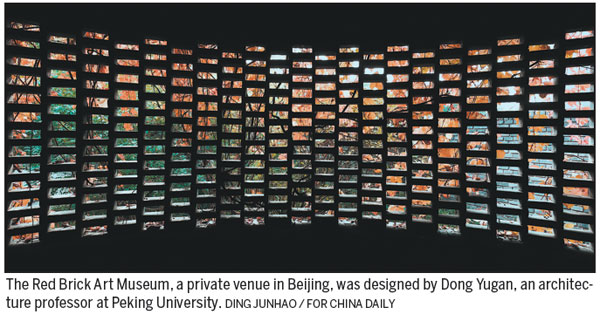 (China Daily 09/30/2019 page47)