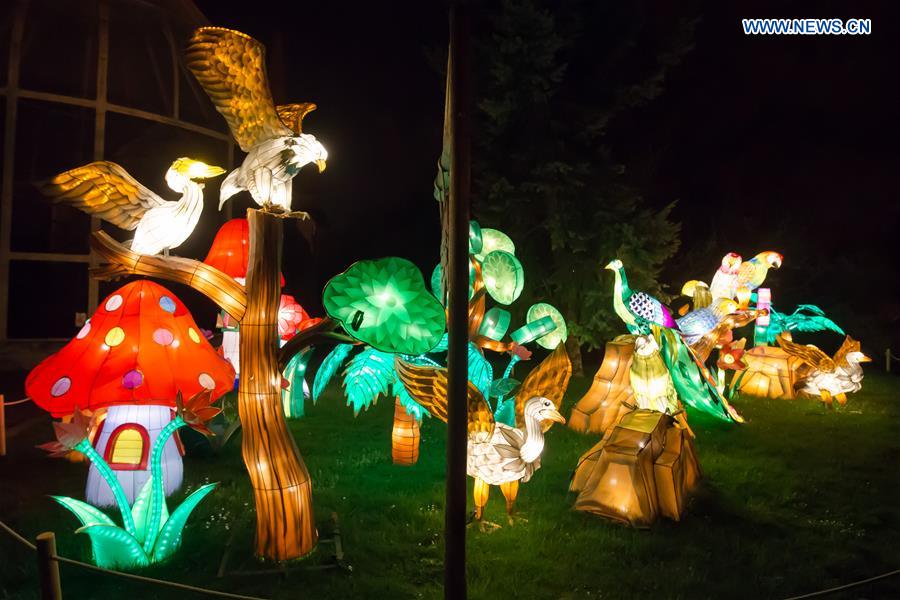 Animal lanterns are seen in the Budapest zoo in Budapest, Hungary, April 7, 2016. [Photo/Xinhua]
The Budapest zoo is hosting a Chinese lantern festival, which opened on Thursday evening and will be repeated nightly from Friday onwards until May 22, in cooperation with the Budapest Festival and Tourism Center.
Attending the opening, Budapest's deputy mayor Alexandra Szalay-Bobrovniczky praised the zoo for its ability to innovate, noting that this type of festival was the first to be seen in the region. She also pointed out that China was a special guest at the Budapest Spring Festival, of which the lantern display is a part.
Organized for the 36th time in 2016, the Budapest Spring Festival will be held between April 8 to 24 .