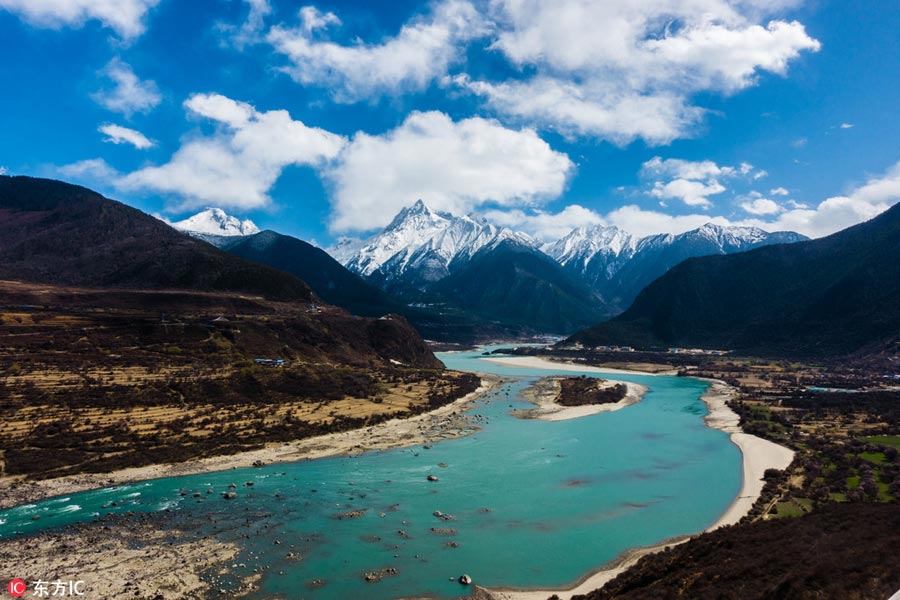 Aerial view of the Yarlung Tsangpo Grand Canyon, the deepest canyon in the world, in Southwest China's Tibet autonomous region, March 21, 2017. [Photo/IC]
Yarlung Gorge in southern Tibet, also known as the Yarlung Tsangpo Canyon, is three times as deep as the Grand Canyon in the United States and is rarely seen by outsiders.
All kinds of wildlife exist here, so the canyon is regarded as "the Gene Pool of Biological Resources", whilst enjoying fame as a "Geological Museum" due to the various geological phenomena found.