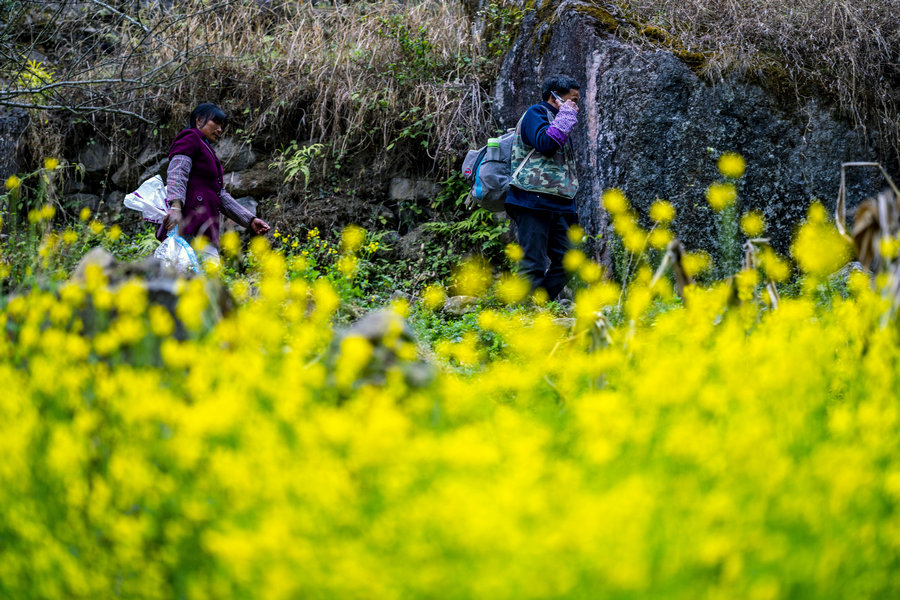 Yan Fugao and his wife Wang Daxiang from Luoqiu village, Yongshan county, Yunnan province, head to the village entrance to take a bus.[Photo by Jiang Wenyao/Xinhua]
Luoqiu, a mountainous village in depths of Qipan Mountain, is one of the most remote communities in Yongshan county, Southwest China's Yunnan province.
Dozens of households in the village are scattered on both sides of a crumbling road. 54-year-old Yan Fugao and his wife Wang Daxiang have been living in this village for more than 20 years. Viewed afar from the roof of his house, light breeze flits the Jinsha River and the Daliang Mountain across it.
In 2014, Yan's family was identified as low-income household. At the end of 2017, Luoqiu village was designated as a pilot area for the government's poverty alleviation relocation program.