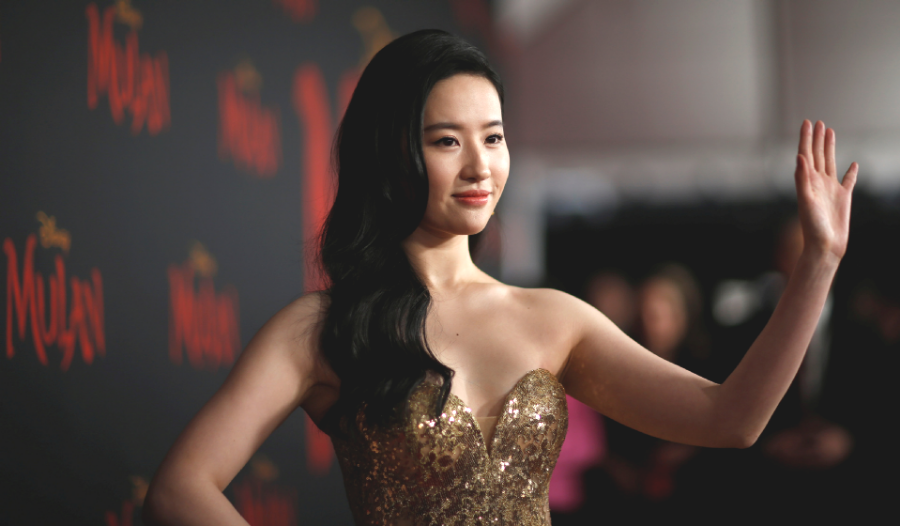 Cast member Liu Yifei waves at the premiere for the film "Mulan" in Los Angeles, California, US, March 9, 2020. [Photo/Agencies]
LOS ANGELES -- The COVID-19 pandemic is delivering blow after blow to the beleaguered US entertainment industry, as movie releases, film and TV shoots are being postponed or canceled across the country and internationally.
Most of the entertainment giants, like Comcast, Walt Disney Company, AT&T, and ViacomCBS, are vertically integrated with a finger in many pies, including film and television production and distribution, radio, theme parks, music concerts, Broadway theater, museums and cultural institutions, and more.
So industry conglomerates are taking hits across the board as their productions go dark, their theme park divisions are no longer the happiest places on earth, Broadway theater properties take a bow, sound stages and recording facilities shutter, and even their manufacturing enterprises go idle - all in an effort to slow and prevent the rapid spread of the deadly COVID-19.
Entertainment has usually been considered recession proof - but that's not the case with the COVID-19 outbreak that is forcing isolation and nixing public events and performances with massive economic consequences industrywide.
This has sent entertainment and media stocks tumbling with the rest of the stock market over the past two weeks.
"This is going to have a broad impact on most of the sectors in all of the economies of the world, but entertainment will be particularly hard hit," predicts media analyst, Hal Vogel, in an interview with US entertainment magazine Variety.