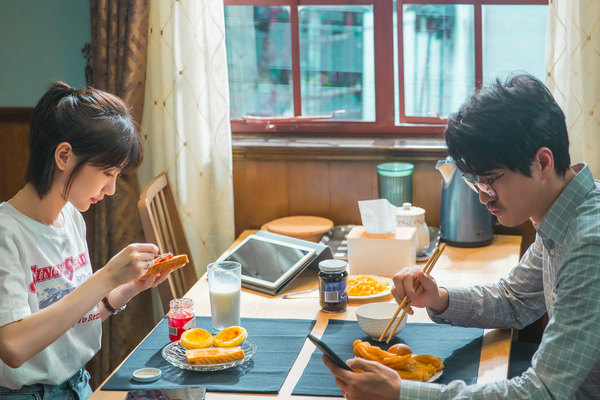 The new drama series Nothing But Thirty examines the challenges and confusion faced by Chinese women in their 30s. [Photo provided to China Daily]
When screenwriter Zhang Yingji was wandering on a Beijing street one winter night, she came across workers leaving a luxury retail store after their shift. Having taken off their tailored uniform and high heels, the sales clerks wore down jackets and casual shoes and walked into a stream of pedestrians on their way to a subway station.
Zhang once believed such an occupation-working in an environment where pricey products are sold-could provide a decent life, but at that moment she realized that those people were also struggling in a big city like many others.
The scene was etched in her mind, giving Zhang, who has worked on script-writing for nearly a decade, inspiration to create Wang Manni, a major role in the recent TV series Nothing But Thirty.
Now running on Shanghai-based Dragon TV and streaming site Tencent Video, the 43-episode drama that examines the challenges and confusion faced by women in their 30s, has made a big splash online, striking a chord with many viewers in China.