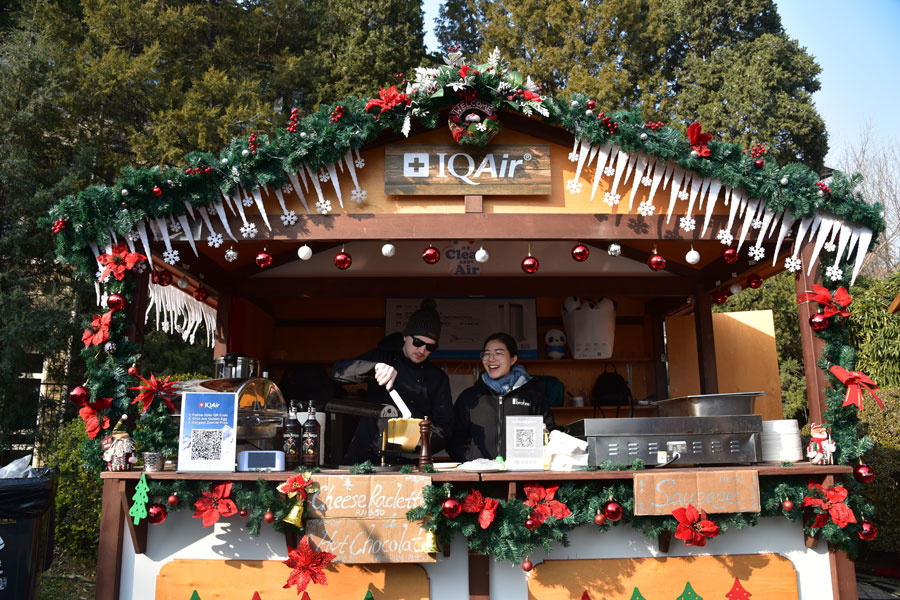 The air filtration system brand IQAir sets up a booth at the 2017 German Charity Christmas Bazaar, with workers prepared to raise money for people in need, Dec 2, 2017. [Photo by Zhang Xingjian/chinadaily.com.cn]
The 2017 German Charity Christmas Bazaar was held at the German Embassy in Beijing on Saturday.
It鈥檚 a delightful and popular Christmas bazaar where over 40 stallholders and market sponsors donate 100 percent of their revenues to carefully selected charity projects in and around Beijing.
More than 6,000 visitors delighted in delicious traditional German food items, festive music, books, beautiful handmade Christmas decorations, activities for children and a raffle.