PolyU BA fashion students discuss the challenges - and interruptions - of preparing collections for their final-year show, which due to coronavirus concerns, has been 'refashioned' into an exhibition at PolyU Fashion Gallery.
Related: Part one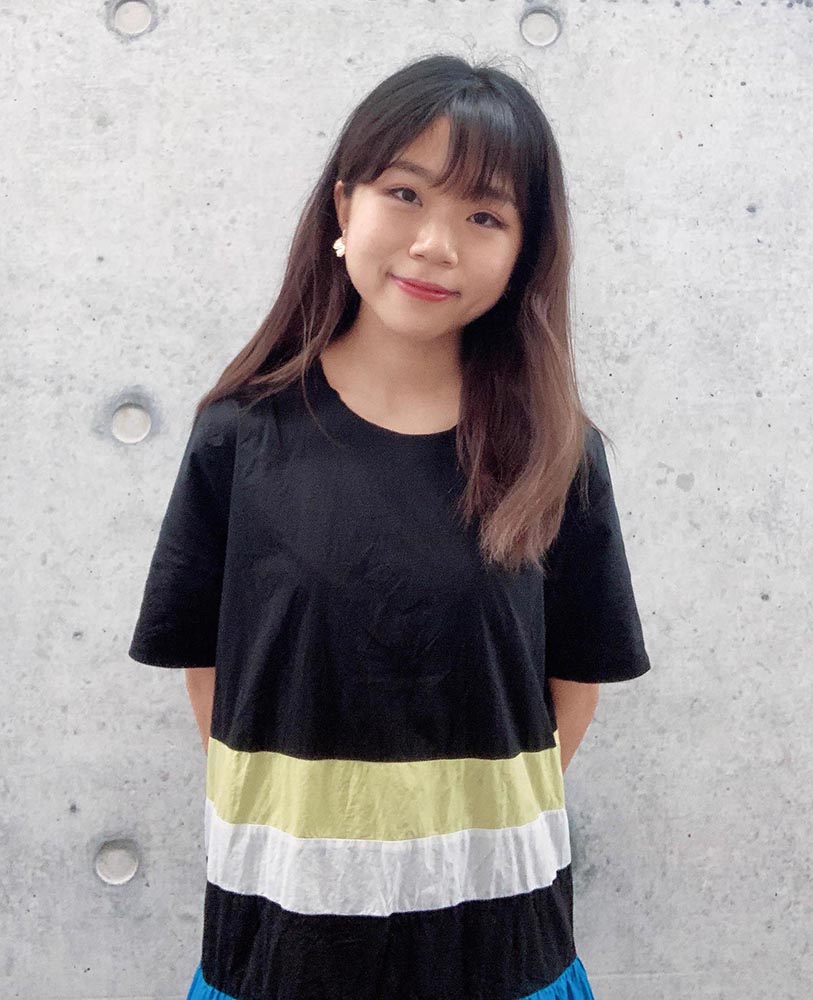 Connie Luk Tsz-ting [Photo provided to China Daily]
Connie Luk Tsz-ting
Describe your collection.
Multiverse is a unisex collection with green-blue as the main color, with orange and iridescent hues as highlights, which creates contrast and different spaces. For construction, 3D printing is used in various shapes and scales for the circle in each outfit, which reflects the different versions of worlds, like the multiverse. Allowing different fabric choices, 3D printing is applied on the belt, vest and hood.
What was your inspiration?
This collection is inspired by the multiverse that cannot be seen. In fact, there's a strong connection between different times and spaces. You can feel it and imagine it in hyperspace. In the multiverse, gender is not a restriction – you can be anyone you imagine. Through the surrealism and the unisex style, you can experience infinity and beyond.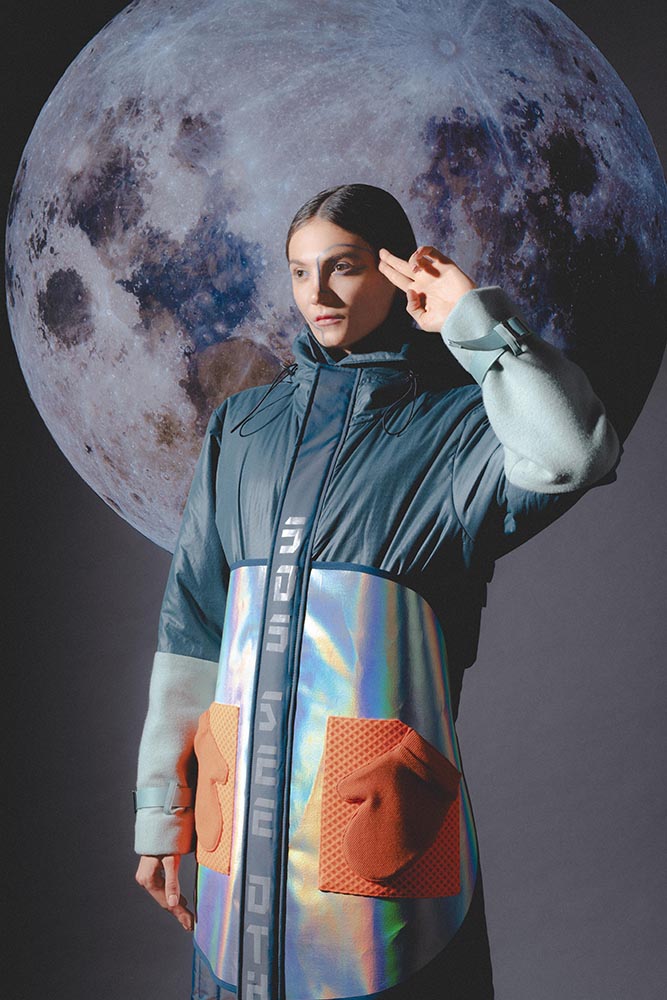 A pair of futuristic looks from the unisex Multiverse collection. [Photo provided to China Daily]
Did the events of this year impact your designs in any specific way?
Given the consequences of COVID-19, there were difficulties in the flow of making garments. The mainland factories were closed for a few months, which caused delays in buying fabrics and sewing garments. On the other hand, since 3D printing is one of the main elements in the collection, the time was less restricted for getting the fabric, which is one of the advantages of using this technology. I think 3D printing can be developed even more in the future in the fashion industry.
Who's your favorite designer?
Jun Takahashi, the Japanese fashion designer and director of Undercover, is my favorite. I admire his talent for putting different elements, colors and layers into contemporary and functional fashion design, especially in using digital printing and contrasting colors. On the main body, his printing develops fascinatingly through graphic patterns, artistic styles and photos.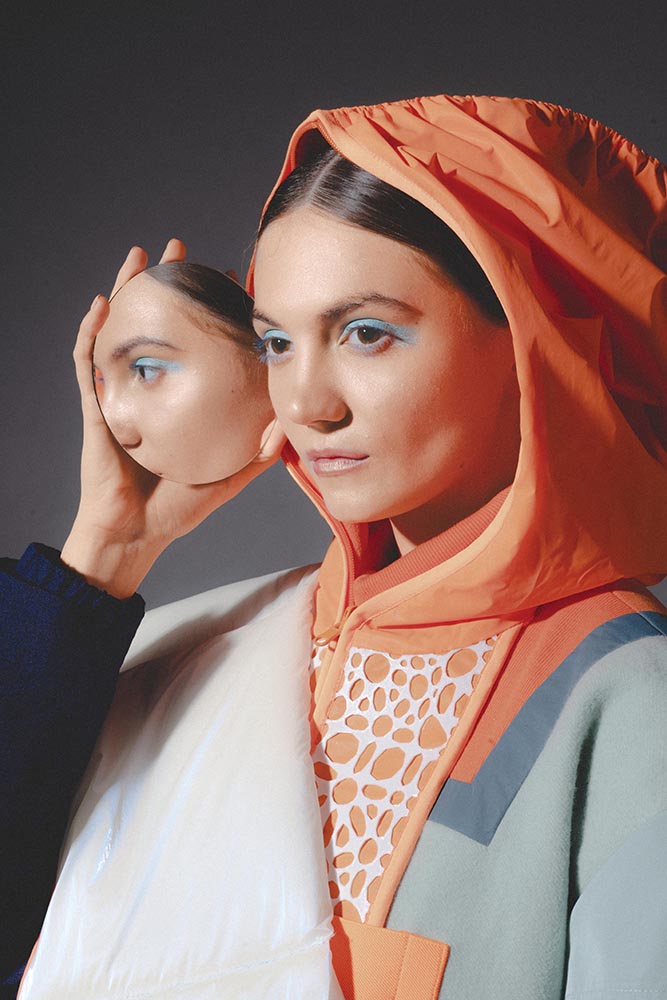 A pair of futuristic looks from the unisex Multiverse collection. [Photo provided to China Daily]
Where do you position Hong Kong design on the international scene?
As a consumer society, Hong Kong focuses more on commercial design. Sometimes creativity is restricted, and resources for designers aren't sufficient. It's hard to get support here for innovative ideas, materials and learning environments in terms of creativity. The best way to push Hong Kong design on the global scene is to get more exposure for innovative local design, both overseas and on the mainland. Most importantly, we need a better learning environment for creativity and design.
What sort of customer are you targeting with this collection?
The target customer is unisex, 20 years and older, who could be a backpacker, an explorer or just about anyone. They pay attention to fashion and functional details, and enjoy exploring the unknown.